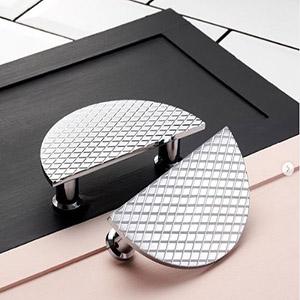 The interior design trends we have seen so far in 2020 have been wonderful, bringing colour and joy into our homes. If you're planning on revamping a room, or the whole house anytime soon, then we have some inspiration for you!
However, it is also worth considering which trends could devalue your home instead of increasing the value, if that is your aim. We have 5 themes listed below that seem to be flourishing on Instagram and Pinterest that can be implemented in any home!
1. Blue is the new grey
The ever-popular grey has been pushed out by blue, as predicted by Pantone at the end of 2019. Pantone's colour of the year was Classic Blue, and it's clean and elegant, but uplifting. It works wonderfully in a living room, and easy to incorporate into most parts of your home.
2. Pink
It's possible the last time you wanted to decorate a room in pink was when you were 11, but after decades of being associated with tweens' bedrooms, pink is back.
But forget the Barbie doll bubblegum pinks, these are muted, pastel pinks. Keep finishes matt, as anything glossy and shiny, and you're back to your 11-year old's Barbie dream house.
3. Traditional prints in modern spaces
It wasn't too long ago that Ikea told us to 'chuck out the chintz', but it's back! If you're not so familiar, it is a traditional pattern on a light background, and matched with contemporary pieces can look incredible!
4. The home bar
Maybe the best thing to come out of the coronavirus crisis is the care and attention we are giving to our lockdown cocktails. While the pubs have reopened, a home bar is now essential. Consider bar stools, decorative bottles, and a bar cart is perfect for moving drinks out to the garden!
5. Sustainable home interior design
More people are thinking about where their clothing comes from, and what it is made of, and the same goes for our home decor. We want sustainable furniture and eco-friendly houses, but there is now so much more choice, and many more people upcycling old furniture.
If you're looking for luxury homeware in the UK for your home, visit our store today!