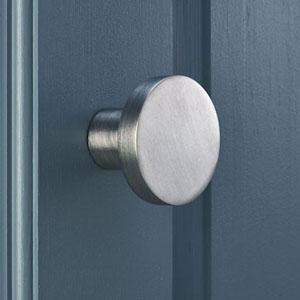 A couple of architects in north London have used various metal elements in transforming their flat and giving it a spectacular new look.
Jonty Hallett and Madeleine Ike, a husband and wife team who work as architects on high-end properties, explained to the Evening Standard how they sought to give their own property in Finsbury Park a significant makeover.
Using the principles of design that fit top of the range makeovers but finding cost savings to manage their budget, the couple were able to transform the property. Having bought it for £470,000, they spent about £70,000 on their project and are now seeking to sell it on for nearly £750,000.
Ms Ike explained that the couple's architectural knowledge enabled them to "look straight past the years of accumulated grime and shoddy repair jobs to see the potential."
He added: "The Victorian proportions and scale were still grand, and the private garden was an added benefit."
If anyone considering fitting items like copper kitchen handles or small brass hooks as part of a makeover need encouragement, the fact that the couple used brass and other metals in their transformation should be a clear sign of the value and quality of these elements in any refurbishment.
Among these were a steel, brass and aluminium pendant in the living room, a brushed steel kitchen worktop, aluminium framed door and a black metal triangle framed floor lamp. These metallic elements were used in a classy combination with plaster and timber.
The overall selection of materials was central to the budget being managed, but those with more to spend can of course look to use the more luxurious materials that the couple are used to working with in the projects they undertake for clients.
Homeware supplier SGS Engineering recently reported that four out of five UK homeowners plan a domestic makeover this year. By including plenty of high-quality metals, you can make yours among the most stylish and classy of them.