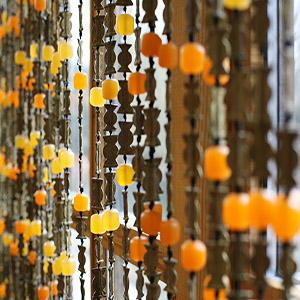 Getting interior design right can be a little tricky if you have no experience and aren't sure where to start, but it's important to do as much research as you can and build mood boards or similar so you know you're going to like the end result and aren't going to have to redo certain jobs in the near future because you no longer like them.
A new study carried out by Wren Kitchens, reported on by Ideal Home, has revealed the worst interior design trends of all time and this could be just the jumping-off point you need to help steer you in the right direction with your own interior decisions.
For example, you might want to avoid carpeting your bathroom, something that was apparently a top choice for homeowners in the 60s and 70s looking for a little touch of luxury, but perhaps not the most practical option for a room where lots of water is likely to be splashed about.
Carpeted walls were also once a commonplace feature during the 70s, but it seems that this has also been phased over the years - something, perhaps, we can all be grateful for.
And as for artex walls and ceilings, these were also often seen in properties during the 70s, but these also fell out of favour during the 2000s, potentially because they were made with asbestos and proved tricky to repair.
To keep up with all the latest trends and ideas, head to sites like Pinterest, which makes it easy to see what's going on in the world of interiors. You can also make your own virtual moodboards, which can make it a lot easier to design each different room of the house.
Looking for gold cup handles to spruce up your living spaces? See what we've got in stock online.