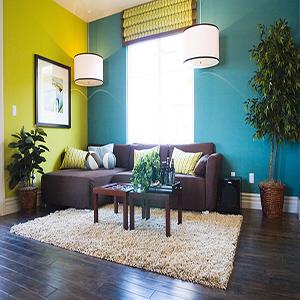 Interior design has gone through a revolution this year, as a result of many of us spending a lot more time in our homes due to the current circumstances.
As a result, more people have focused on interior design, as according to a report by the British Institute of Interior Designers, our living spaces have a major effect on our well-being.
We have focused more on our homes than ever, and as a result, we have seen design trends become popular that have not been seen in years.
Here are just a few of our favourite unique design trends this year.
Globetrotter Looks
With so many holidays having to be cancelled this year, it perhaps comes as no surprise that designers have been bringing inspirations from around the world to us.
What makes the style so special is how personal it can be. We take influences from places that inspire us and bring them home. Bold lighting designs, bold statement pieces and unique soft furnishings are all part of a traveller's repertoire.
Lavish Richness
We have seen more people embrace classically luxurious styles in a way that we have not seen in quite some time.
Darker colours, heavier fabrics and thick light shades create a moodier atmosphere, which combined with luxury door knobs, bejewelled accent colours such as teal and burgundy and velvet furnishings make for a truly opulent living space.
Bouclé
On the opposite side of the interior design world is the growing love of a brand new soft texture for furnishings.
Bouclé, or teddy bear fabric, is super soft and textured and immediately evokes an extra sense of cosiness to a living space.