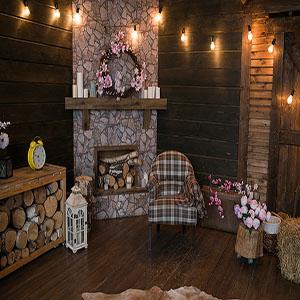 Christmas is coming up, and it brings with it a wave of particular design and luxury homeware choices that often disappear by the time we enter the new year.
However, just because Christmas itself is so ephemeral does not mean that every part of your interior design cannot carry over into January 2021.
By carefully selecting your furnishings and fittings, you can have a style that's perfect for the season, whether you have a Christmas tree in the corner or not.
Here is how to create a luxurious Christmas atmosphere that lasts beyond the new year.
Splashes Of Gold
Red, green and gold are the colours of the season, but the key to integrating them into your current style is moderation. Feature gold fixtures, lampshades and ornament pieces, rather than a particularly festive statement.
If you tend for more neutral and natural textures in your home, make sure that these extra touches add to that style.
Create A Festive Atmosphere
Christmas is as much a mood as it is a season, that is based around warm, inviting and comforting settings.
Use furnishings, soft lighting and candles to create a comforting atmosphere, and then you can subtly use festive decorations to make it truly Christmassy. That way, once the season ends your design will endure through the rest of winter.
Keep It Personal
Every Christmas is unique in every home, and the season is about the people celebrating it. Make sure that your Christmas style speaks to what matters to you about the festive season.
Personal effects, nostalgic designs and prints can all be part of your Christmas style.