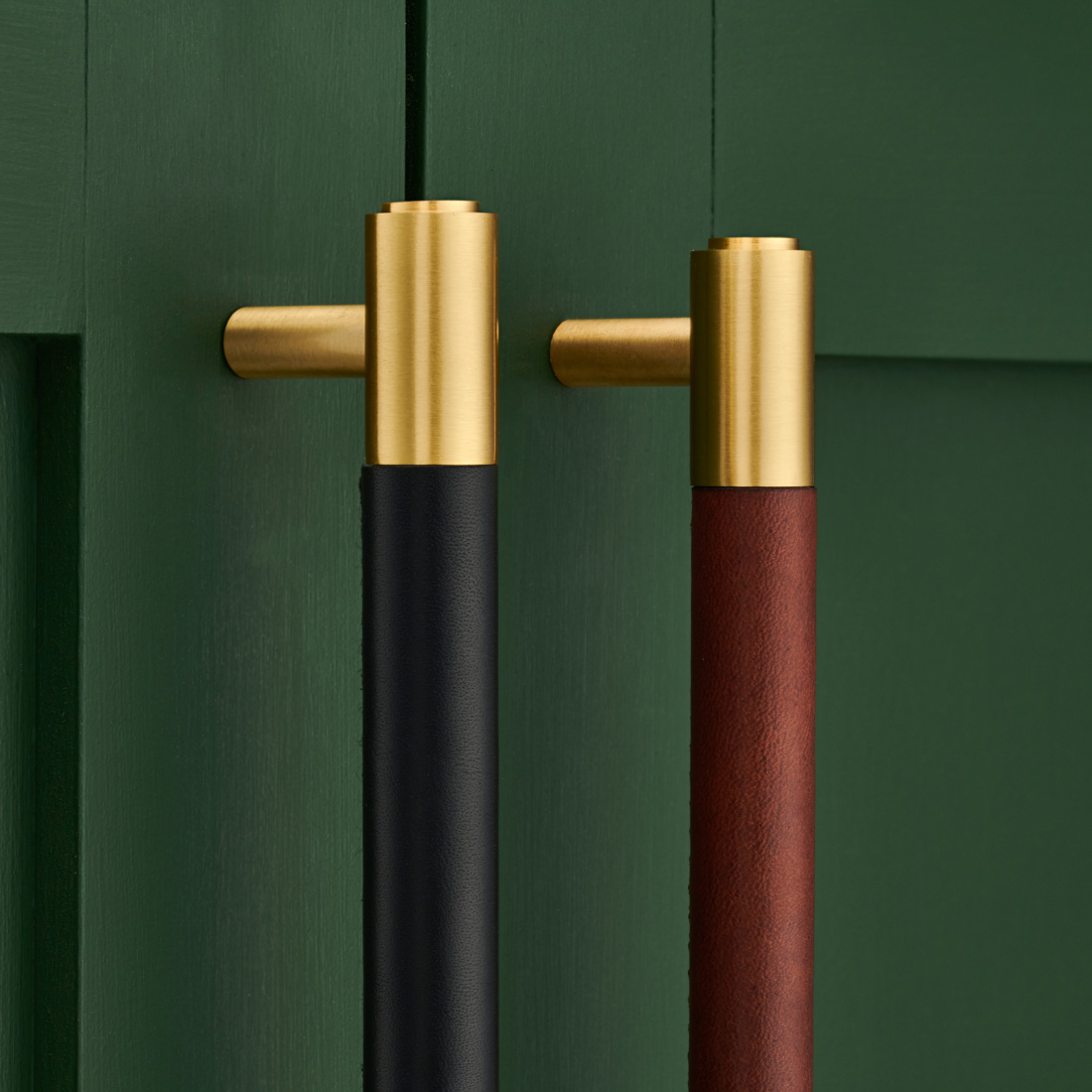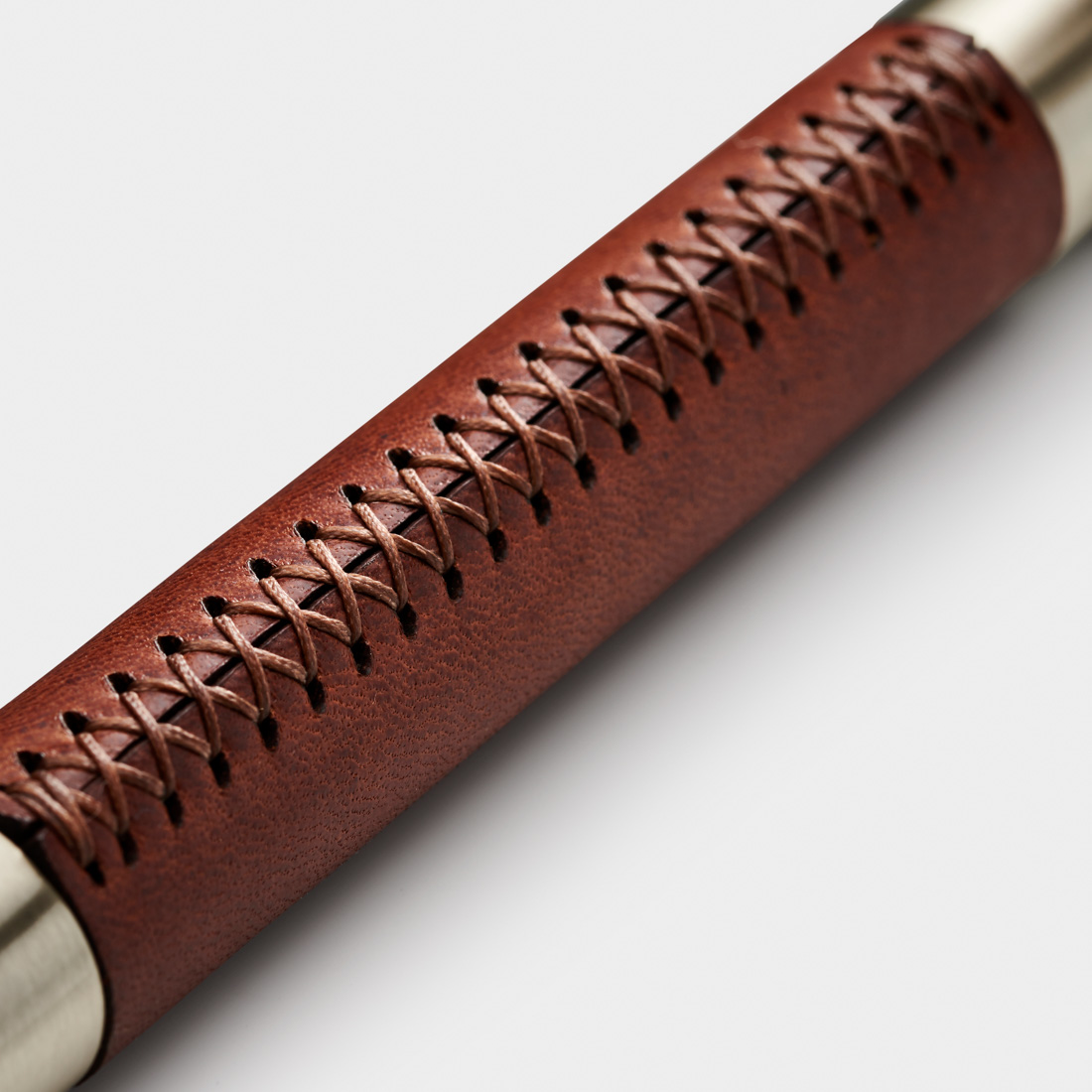 Pushka Home x Man Gun Bear
We are delighted to announce we have collaborated with Man Gun Bear ⁠to create an exclusive range of premium leather handles and pulls. Combining our best selling solid brass handles with Man Gun Bear's natural veg tanned leather creating a contemporary, bold finish. Beautifully hand stitched in their workshop in the New forest.⁠
⁠
In the past cattle hide was predominantly used to line luxury car interiors and bind books… Fast forward to the current day and leather has adopted a whole new role. Securely establishing itself as a key material within the interior world.
It's versatility and adaptable nature contributes towards its popularity. From large furniture fixtures to subtle interiors by way of our new leather handle collection. The richness of its texture allows it to lift and add depth to all interior spaces.
Added benefits above and beyond its haloed abundance of style are that it ages perfectly, it is not impacted by sun exposure and its very durable.
We recognise the importance of ensuring the materials and finishes we incorporate into our designs are carefully considered.

The leather itself is veg-tanned leather. The tanneries use natural materials and dyes like bark, roots and leaves to prepare the hides. Using natural fibres means no harm to tannery workers, and waste can be safely recycled with no impact on our waterways, giving our oceans the respect, they deserve.

Our handles are all individually handstiched to create a soft yet timeless piece. Whether your home style is contemporary or traditional, our designs naturally lend themselves to all interior spaces. Our leather handles will add warmth and luxury to your home.
All the products in the Man Gun Bear range are made using the very best materials available: premium quality sustainably sourced leather and precision turned metals. A great deal of care and attention goes into handcrafting our products but to ensure the remain looking and working their best they do require some specialist care from time to time. Our products are made to last, and when cared for correctly only get better with age. To help ensure your Man Gun Bear products look just as smart in five years' time as they did when they left our workshop, follow our helpful care guidelines below.

Leather Care
We carefully source the best quality leather to make our personalised wallets and travel accessories. Our leather is a bi-product of the meat industry and the tanneries we use utilise a veg-tanning process, using bark and other natural materials, which means no harmful chemicals are needed. Natural veg-tanned leathers change over time, softening with use and developing a unique patina, darkening in colour.